If you are unhappy with your repayment plan, interest rates, or Navient customer service but unable to pay off your loan, consolidating your loan could be the solution to your problems.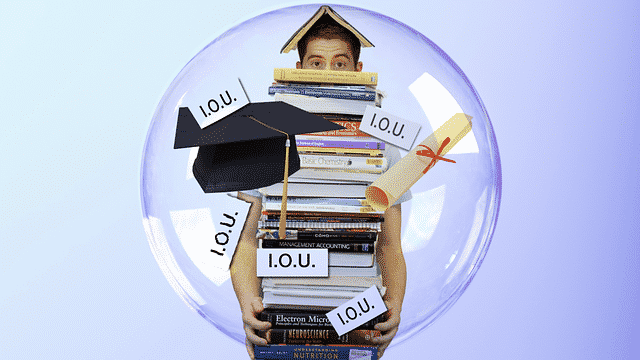 The consolidation process is fairly simple.  At its most basic level a new lender pays off your old student loans.  That is really all there is to it.  Borrowers can consolidate some or all of their loans.  Consolidating a single loan is even a possibility.  At the end of the consolidation process, your old loans are paid in full and you now how to pay off a new loan with newer, and hopefully much better terms.
If you are looking to consolidate Navient loans there are two processes you can go through.  Those are federal and private consolidation.  There are major differences between the two choices, so it is critical you make an informed decision.  Because there is no way to "undo" a consolidation, any mistake you make is permanent.
Federal Consolidation
The huge advantage to federal loan consolidation is that you get to keep all of the perks associated with federal loans.  Those perks include income based repayment plans and student loan forgiveness.  Another advantage to the federal loan consolidation process is that anybody can do it.  There are no credit or income requirements.
The downside is that consolidating your federal loans doesn't actually lower your interest rate.  It just groups your loan together.  Another downside is that you can't pick the federal loan servicer that handles your new consolidated loan.  You could end up with Navient again, or you could end up with another company that ends up being worse.  The biggest downside is that federal consolidation is not the best strategy for some borrowers.  Combining the wrong federal loans could result in borrowers not being eligible for preferred repayment plans.  Anyone considering federal direct consolidation should be sure to understand the pros and the cons of the process.
Finally, you can only consolidate federal student loans into a federal loan consolidation.  If you are hoping to convert your private loans into federal loans to get on IBR or qualify for student loan forgiveness, you are out of luck.  Absent an act of Congress, this financial move is not possible.
Private Consolidation
If you look at the private student loan consolidation companies on the market, you will see there is a wide selection and that interest rates can be just over 2%.  By slashing your interest rates you can lower your monthly payments and get your loan paid off faster.
All loans are eligible for private loan consolidation, even federal.  If you thinking of consolidating your federal loans into a private loan, tread carefully.  By locking in low interest rates you can save a bundle, but you must give up the perks that go with federal loans.  There is a lot to think about when it comes to private consolidation of federal loans.
If you want to go this route you will need to have a good credit score and a decent income.  The individual requirements and programs vary from company to company, so it pays to shop around.
If you have a great credit score and a high income, companies like SoFi, Laurel Road, and CommonBond all offer rock bottom interest rates.  If you can't lock down the lowest interest rates with those guys, a company like LendKey will match you up with a non-profit credit union and hopefully offer a competitive rate.
One thing many people forget about credit scores it that shopping around doesn't hurt your credit report.  As a result, it really pays to apply at a number of places to find the best rate.  Our full list of student loan reviews should provide a useful starting point in your research and hopefully offer some insight on the other companies out there.
How To Start the Consolidation Process
Given the huge differences between private consolidation and federal consolidation, it shouldn't be much of a surprise that starting each process is dramatically different.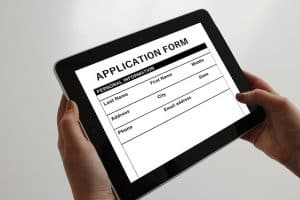 Federal Direct Consolidation – The Department of Education handles all federal student loan consolidation requests.  The consolidation process can be started by applying through this portal from the Department of Education.  Completing the application usually takes less than half an hour, but it is several weeks or even months before the entire process is complete.
Consolidation with a Private Lender – In order to consolidate with a private lender, a borrower must pass a credit check in order to get approved.  At that point the borrower provides the new lender specific loan information so that the old loans can be paid off.  In theory, only one lender is required to complete the process, but we normally recommend shopping around in order to get the lowest interest rate.  This adds a bit of extra time to the process, but can result in significant savings.  Our student loan consolidation company list has links to the various lender application forms.
The Bottom Line
Just because you can't pay off your Navient loan tomorrow or next week doesn't mean you are stuck with the same loan and same terms for years to come.  Student loan consolidation offers ways to get lower payments, lower interest rates, and pay off your loan faster.